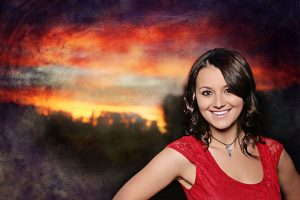 Get Your Perfect Smile With Your Sundance Team In Rio Rancho and Farmington NM
Have you ever wanted the perfect smile? At Sundance Dental and Orthodontics in Bloomfield, NM, and Farmington, NM, we can enhance and improve the appearance of your smile with top-quality cosmetic dentistry services. When you decide that you are interested in a cosmetic treatment, your cosmetic dentist will work with you to help you achieve the smile of your dreams. A stunning smile communicates wellness, comfort, and attractiveness. Patients who feel happy about the way their smile looks experience a greater level of confidence and self-esteem. By improving your smile, we can improve your outlook and your life.
Who Needs Cosmetic Dentistry?
Your smile is one of the first things that people notice. A bright, confident smile speaks volumes about your health and personality. Anyone who wants to enhance their smile is an ideal candidate for cosmetic dentistry, Farmington, NM. If you're not happy with your smile, you can contact a cosmetic dentist near you, and they will give you the desired solution. Usually, cosmetic procedures are designed for adults, but if your child needs a smile makeover, talk to a cosmetic dentist near you to see what can be done. 
Some dental issues can keep you from smiling. For example, stained or crooked teeth, missing or broken teeth, cracked teeth, decayed teeth, etc., can be very embarrassing. These conditions prevent you from smiling freely and pose health risks. Cosmetic dentistry, Bloomfield, and Rio Rancho can help you correct such problems so that you can smile openly. 
Cosmetic Dentistry at Sundance Dental and Orthodontics
At our practices throughout New Mexico, including Rio Rancho and Farmington, NM, we offer a wide range of services that are designed to improve your smile's aesthetic, including: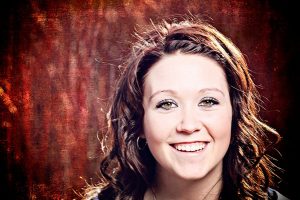 Cosmetic Bonding – Cosmetic bonding is a convenient and affordable way to reshape your tooth. When your cosmetic dentist performs a cosmetic bonding treatment, he uses a special composite resin that can be molded against your tooth for the best look and comfort. Then, after your tooth has been redefined, your cosmetic dentist will bond the material to the surface of your tooth for a beautiful, finished look.
Porcelain Veneers – Our porcelain veneers are one of our most versatile cosmetic dentistry options. We can fix chips, cracks, crooked teeth, stains, and other tooth problems using porcelain veneers. Each veneer is crafted individually for each patient using only the finest porcelain.
Teeth Whitening – At our practice, we can whiten your teeth right here in our office, or you can whiten your teeth personally at home, using one of our professional take-home whitening kits. Teeth whitening is one of our most popular cosmetic dentistry services and can help you achieve the dazzling white tooth shade you've always wanted.
Dental Implants

– We offer dental implants if

 you're missing a tooth or need a replacement. They are titanium roots that fit in the jawbone, providing the replacement tooth with solid support. Dental implants are one of the most durable methods to restore your smile.

Plus, Porcelain Crowns Bridges and Smile Makeovers.
Call us at one of our New Mexico offices to schedule a cosmetic dentistry appointment. We would be happy to answer any questions you might have or to arrange a consultation at any of our practices; Farmington NM, Gallup NM, Rio Rancho NM, Grants NM, and Bloomfield NM!