Full Mouth Restorations With Your Farmington NM Dentist In New Mexico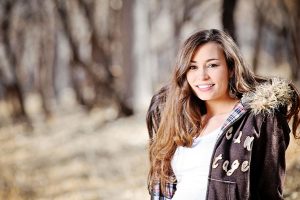 At Sundance Dental and Orthodontics in the New Mexico area, including Farmington NM and Rio Rancho, our teams strive to be a one-stop-shop for all of your dentistry needs. The way your mouth feels impacts your comfort, your confidence, and your overall health. Dr. Turnow and his team want each one of their patients to always enjoy their healthiest, most beautiful, and most comfortable smile. At our practice, we aren't just concerned about the health of your mouth. We take a holistic approach to dentistry that focuses on improving your whole life through our dentistry treatments. If you're unhappy with any aspect of your smile, or are experiencing any dental health issue, we will work with you to help you achieve a healthier, happier, smile. For patients with extreme bite issues or other dental problems, we offer full mouth reconstructions.
Makeover Your Smile With a Full Mouth Restoration From Your Sundance Dental Team
Our New Mexico teams have the training, experience, technology, and technical knowledge to perform a complete smile makeover, or full mouth reconstruction. Full mouth restoration or reconstruction can help patients who are struggling from bite issues to achieve better occlusion. Full mouth reconstruction can also help patients who have suffered from extreme decay, tooth damage or injury, or tooth erosion. If you've been experiencing frequent headaches, or jaw aches, full mouth restoration can provide meaningful relief, and help you achieve a comfortable smile again.
The Benefits of a Full Mouth Reconstruction or Smile Makeover
Health – When we perform a full mouth reconstruction, we will work to restore your oral health, and help you achieve a strong, lasting smile again.
Occlusion – Full mouth reconstructions are designed to help patients achieve a comfortable and natural feeling bite.
Comfort – Misaligned, damaged, eroded, or decayed teeth are uncomfortable and can make it hard for patients to focus or enjoy day-to-day life. A full mouth reconstruction will help you feel comfortable with your smile again.
To find out more about our smile makeovers, call us at our office today. We serve patients throughout the New Mexico area, including the communities of Farmington NM, Rio Rancho NM, Bloomfield NM, Gallup NM, and Grants NM!
RELATED PAGES