Find Your Natural Dentist In Rio Rancho And Farmington NM
Your mouth is your body's most significant entry point. Scientists have linked the health of your smile to the health of your heart, lungs, and every other part of your body. We take a holistic approach to dentistry at Sundance Dental and Orthodontics in Farmington, NM, Rio Rancho, and Bloomfield, NM. Your team at Sundance doesn't only care about the health of your teeth; we care about you. Our dentistry services are tailored to help you enjoy lasting health beyond your smile. We use holistic dentistry care to promote overall wellness and comfort. By treating your teeth, your natural dentist can help you achieve a level of oral health that will contribute to the way your body feels overall.
Enjoy the Benefits of Mercury-Free Dentistry
You can feel confident that every procedure at Sundance Dental and Orthodontics is 100% mercury-free
When we perform a procedure, we think about the way that procedure will impact your smile and the rest of your body. We would never perform a procedure to fix your teeth using materials that could cause more significant overall harm. Mercury is a toxin found in metal that has been linked to many serious health problems. Before modern dentistry techniques, mercury was commonly used in amalgam dental filling to fix decayed teeth. Amalgam dental fillings are still used in some practices today.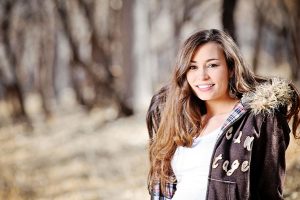 At our practice, our dental fillings are made with a tooth-colored composite that is completely safe and that contains no mercury. Each dental filling placed by your natural dentist is made to match the shade of your teeth and blend with your smile. As a result, our tooth-colored fillings look natural and feel comfortable. The people you meet won't even be able to tell that you've had a fill placed.
Holistic dentistry is essential to our philosophy at Sundance Dental and Orthodontics. If you have any questions about our holistic dentistry procedures or want to schedule an appointment, call us at one of our offices in Rio Rancho, Bloomfield, NM, or Farmington, NM, today!
RELATED PAGES