Find Your Family Dentist In Farmington, NM, Or Rio Rancho Today!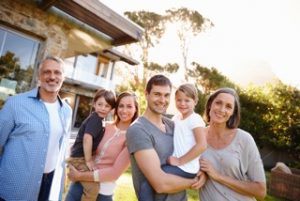 At Sundance Dental and Orthodontics in New Mexico, from Farmington to Bloomfield, NM, we are a family practice that treats patients of all ages and backgrounds. Our dental teams strive to provide a one-stop location for all of your general, restorative, and cosmetic dentistry needs. We can help you and your loved ones enjoy healthy, lasting smiles together with a comprehensive arrangement of top-quality dentistry services. Our family dentist in Farmington NM is tailored to help you maintain excellent oral health and avoid dental problems. At our practices, we believe that the best way to prevent a dental problem is to keep it from occurring in the first place.
Some of our preventative services include:
Teeth Cleanings – Professional teeth cleanings play a vital role in oral health and maintenance. Regular teeth cleaning every six months can remove plaque and tartar buildup before it causes cavities or other problems. After one of our cleanings, you will love how smooth and fresh your teeth feel.
Fillings – If you have a cavity, we can restore your tooth and prevent the decay from spreading. Our fillings are tooth-colored and will not alter the appearance of your smile.
Preventative Care – We believe that the best way to treat a dental issue is to prevent it. All our general and family dentistry services are tailored to help our patients avoid dental problems and enjoy excellent oral and overall health.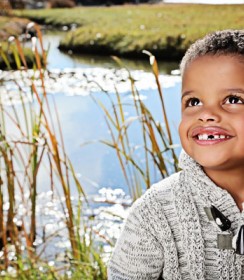 Oral Cancer Screenings – Oral cancer screenings provide our patients security and peace of mind. The key to surviving oral cancer is early detection. At our practice, we recommend that patients visit our office annually for an oral cancer screening.
Digital X-rays and Checkups – With digital x-rays and regular checkups from your family dentist, we can detect dental problems in their earliest stage, when they are the easiest and least expensive to treat. Our digital x-rays allow us to perform thorough diagnostics that will aid us in developing the perfect treatments and maintenance plans for you.
Periodontal Treatment – Gum disease is the leading cause of tooth loss and can lead to other issues if left unchecked. Our periodontal disease treatment is designed to help patients with gum disease combat harmful bacteria and enjoy the benefits of a clean, healthy smile again.
Tooth Extractions and Wisdom Teeth Removal – When we perform a tooth extraction, we approach the procedure with sensitivity towards the patient and care. If you ever need a tooth extracted, we will make the procedure as comfortable as possible and do everything we can to accommodate your needs. We perform general tooth extractions as well as wisdom teeth removals.
Schedule a Family Dentistry Appointment in Farmington, NM!
To schedule an appointment, call your family dentist in Farmington NM today. We see patients from all over New Mexico, including Farmington, NM, Rio Rancho, NM, Bloomfield, NM, and Gallup, NM!
RELATED PAGES