Get A Beautiful Smile With Porcelain Veneers In Farmington NM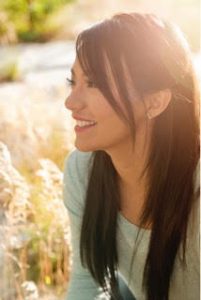 Our cosmetic dentistry services focus on helping patients achieve a smile that looks as beautiful as it feels healthy. So even if you've felt self-conscious about your smile in the past, your Sundance teams in Farmington, NM, and Rio Rancho can give you a smile that you'll want to share. Dental veneers are one of our most versatile cosmetic dentistry services and can be used to meet multiple smile goals simultaneously.
What are Dental Veneers?
Dental veneers are thin pieces of toothlike material that can be bonded directly to the surface of your tooth. We can use veneers to fix the appearance of tooth damage and other dental issues. Porcelain veneers are one of our most versatile cosmetic treatments and can treat multiple dental problems at the same time. Using a porcelain veneer, we can reshape your tooth, even after tooth damage or an accident.
The Benefits of Porcelain Veneers:
Our dental veneers are crafted using only the very finest porcelain materials.
With porcelain veneers, patients who have felt impeded by their smile's appearance in the past can achieve the beautiful smile they've always wanted.
Porcelain veneers can fix the appearance of damage, chips, cracks, or other dental problems.
Porcelain veneers look completely natural. After a while, you'll feel comfortable enough that you can forget that you ever had a procedure. Your surfaces will begin to feel like a natural part of your smile.
Our porcelain veneers are durable and made from long-lasting material.
Porcelain veneers can fix the appearance of damage that cannot be resolved any other way.
Our porcelain veneers are called 'instant orthodontics' because they allow us to straighten teeth without traditional braces or Invisalign.
To find out more about our dental veneers, or to schedule an appointment, call us at one of our offices today. We look forward to creating your beautiful smile at one of our New Mexico or Colorado practices; Farmington NM, Gallup NM, Grants NM, Rio Rancho NM, and Bloomfield NM! Additionally, if you prefer to communicate via email, fill out the contact form on this page, and we will respond promptly.
RELATED PAGES