Protect Your Health With Annual Oral Cancer Screenings From Sundance Dental And Orthodontics In Farmington NM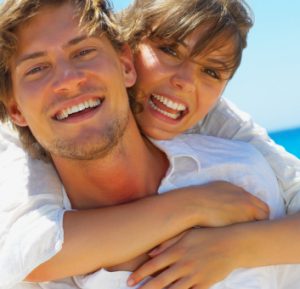 Oral cancer is a severe and life-threatening disease. Every year, over thirty thousand patients will be diagnosed with mouth cancer. Over half of those patients will fall into the illness within five years. Each day, one hundred new cases of oral cancer are diagnosed, and another patient dies from the disease each hour because they didn't receive care soon enough. The key to surviving a disease like oral cancer is early detection. At Sundance Dental and Orthodontics throughout New Mexico, including Farmington, NM, and Rio Rancho, we protect our patients and help them feel secure by offering regular oral cancer screenings. In addition, we recommend that each patient visit our office annually for an oral cancer screening.
Risk Factors for Mouth Cancer
Age
Exposure to UV rays
Tobacco/alcohol use
Genetics
HPV Infection
Immunosuppressive drugs
The Benefits of a Mouth Cancer Screening:
Security – Patients who participate in regular oral cancer screenings feel more secure in their oral health. An annual oral cancer screening can give you peace-of-mind, and comfort, knowing that you are doing everything you can to protect yourself.
Early Detection – At Sundance Dental and Orthodontics in Bloomfield, NM, and Farmington, NM, we have the technology and the means to detect oral cancer at its earliest stage. The earlier a mouth cancer is detected, the better chance a patient has of successful treatment.
Protection – By participating in regular oral cancer screenings, you can protect yourself from the most harmful effects of oral cancer. In addition, our oral cancer screenings help patients feel safer, knowing that if they had the disease, their dentist would be able to detect it during the most vital stage.
Convenience – Our oral cancer screening technology makes performing an oral cancer screening easy and convenient. An oral cancer screening requires only a short amount of time and can protect you and help you feel more at ease for an entire year.
To schedule an oral cancer screening, call us at one of our offices in Farmington, NM, Rio Rancho, NM, Bloomfield, NM, Grants, NM, or Gallup, NM today.
RELATED PAGES