ORTHODONTICS IN RIO RANCHO, NM FOR CROOKED TEETH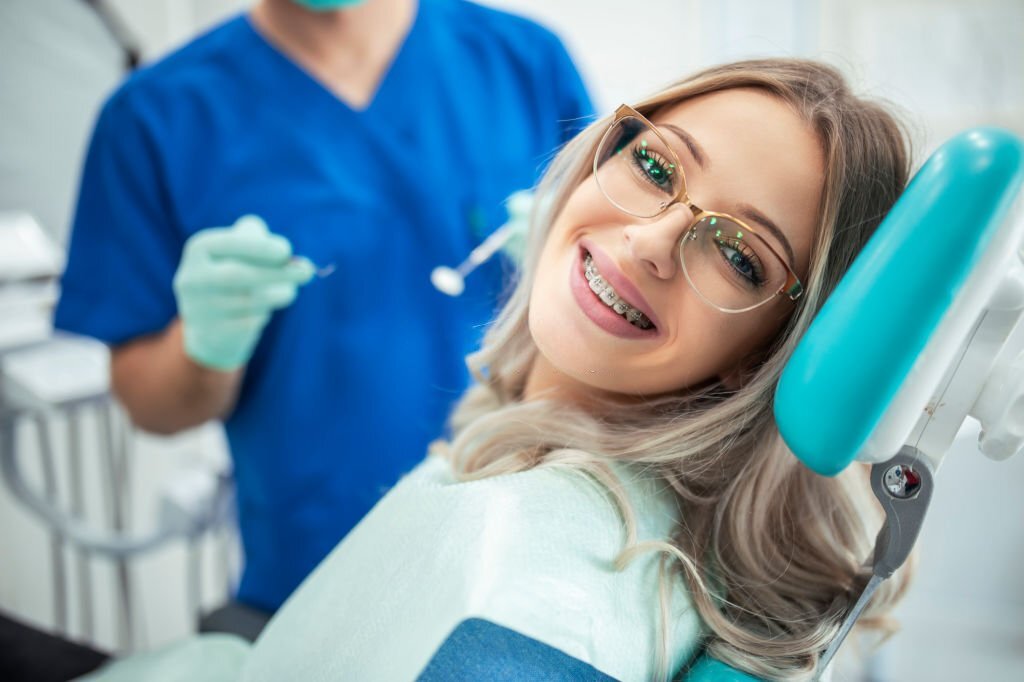 The straightness of your teeth impacts your oral health, comfort, and smile aesthetic. Misaligned or crooked teeth are harder to care for and keep clean, and an uneven bite can be very uncomfortable and increase your risk for further dental problems. On the other hand, straight teeth are less likely to get cavities and can increase a patient's happiness and confidence. At Sundance Dental and Orthodontics, we have a state-of-the-art orthodontic office located at 3903 Beckland Drive in Farmington, New Mexico, to serve the Four Corners area. For our patients in Rio Rancho, NM, you can still visit us at the current Sundance Dental Care office. We want all of our patients to enjoy the benefits of a straighter, healthier smile. We offer both adult and teen orthodontic treatments. So regardless of where you are in life, we can help you achieve the straight, stunning smile you've always wanted.
ENJOY A STRAIGHTER, HEALTHIER SMILE WITH METAL BRACES FROM SUNDANCE DENTAL AND ORTHODONTICS
Metal braces use a series of wires and brackets to help guide your teeth into their most natural and comfortable position over time. Our metal braces are the traditional treatment of choice because they can straighten severely misaligned or crooked teeth more effectively than any other treatment.
THE BENEFITS OF METAL BRACES:
Effectiveness – With traditional metal braces, we can straighten crooked teeth that couldn't be straightened as effectively any other way. Patients with severely misaligned teeth can achieve a lasting, beautifully straight smile.
Beauty – Our metal braces allow both adults and teen patients to feel happier with the appearance of their smiles. After your treatment, your straight, stunning smile will help you feel more confident and can help contribute to your success in social situations.
Health – With metal braces, we are with you every step to ensure that your teeth arrive in the healthiest and most comfortable position. After treatment, you'll find it easier to floss and brush your teeth, and you'll be at a lower risk for cavities and other dental problems.
At Sundance Dental and Orthodontics in Rio Rancho, NM, you can receive your orthodontic treatment right here in our office from a professional that cares about you.
To find out more about our metal braces or Invisalign clear braces, call us at 505-436-2727
RELATED PAGES