Full Mouth Restorations With Your Farmington NM Dentist In New Mexico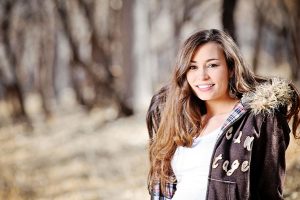 Your smile matters more than you think because it's a reflection of your good health and well-being. A healthy mouth not only beautifies your face but also impacts your overall health and confidence. People often suffer from dental issues including extreme bite problems, an eroded tooth, or injury. Such issues can affect your oral health in the long-run if left untreated. 
Sundance Dental & Orthodontics is a trusted center for all your dental care needs. We understand that your dental and overall health hold equal importance, therefore, our focus remains on providing quality dental care so that you can stay beautiful with a healthy, confident smile. Whether it is cosmetic dentistry or orthodontics, Farmington, NM, we are dedicated to providing holistic oral healthcare solutions that can improve your whole life.
For patients who suffer from severe bite problems, we also offer full-mouth restoration.
Full Mouth Restoration at Sundance Dental & Orthodontics
For some people, their lower jaw rests over their upper jaw, and for others, lack of space in the jaw leads to crowding of teeth. While these are only two, there are many such bite problems people face. Bad bite or malocclusion is a common occurrence. Similarly, many patients struggle with teeth erosion, extreme decay as well as damaged teeth due to injury. Such problems require immediate attention to ensure long-term oral well being of the patient. 
Our experienced dental professionals can skillfully carry out a full mouth reconstruction procedure to overcome such conditions. After carefully analyzing your condition, our dentists work closely with you to correct the issue. Our dental facility is well-equipped with advanced machines to give you a complete makeover with a full mouth restoration. Our skilled dentists will be by your side to guide you throughout your journey with special oral care tips that will lead to a perfect smile and improve your health.
Why Go For Full Mouth Restoration at Sundance?
Full mouth reconstruction or restoration bestows patients with numerous benefits, including:
Health – At Sundance, our dentists work with a broader approach to provide you with a lasting smile by restoring your oral and overall health.
Corrects Malocclusion – Malocclusion can cause immense discomfort and can lead to oral health issues. With full mouth reconstruction, patients can find comfort and enjoy good oral health with a natural bite.
Enhances Aesthetics – A full mouth restoration can treat different types of problems other than malocclusion, including misalignment, crowding, damaged, and eroded teeth. With this procedure, our dentists can align your teeth and transform your smile.